Minivans For Sale in Trenton
Minivans for Sale in Trenton
Your Store for Success and Results!
Canada is one of the best places to live on Earth. This is where we were born, or grew up, or chose to live in over anywhere else in the world. Everything from the most untamed, pristine lakes and forests to the multicultural spawls of our great cities, we have so much to be proud of and thankful for. Sure, it has its flaws, like anywhere else in the world, but isn't that just part of what makes us appreciate the good things even more? This is home. Seriously, would you want to raise your family anywhere else?
As for your choice of vehicle, it stands to reason you will want something that not only puts your family's safety first, but shares as much in the Canadian ideal as you do. This is where both the Chrysler Pacifica and the Dodge Grand Caravan truly shine, both Minivans for sale in Trenton, as they both offer the best in standard and available driver and passenger safety features. The all-new 2017 Pacifica is the first minivan to earn a 2016 IIHS Top Safety Pick+ award, when equipped with optional front crash prevention on models built after August 2016. The Dodge Caravan outdoes itself as well, with over 65 standard and available safety features. These are the minivans you drive when you want to put your family in the best hands while on the road.
As far as their place in our wonderful nation, Canadians absolutely love Chrysler and Dodge. The Pacifica, following a long tradition of minivan innovation since the first FCA minivan rolled off the assembly line in Windsor, Ontario, was even named Official Vehicle for the Canada Day 2017 events in Ottawa! As for the Grand Caravan, it has enjoyed the past 33 years of being at the top as Canada's Number One Best-Selling Minivan-a family tradition that keeps growing with each new innovation that sets the market standard with every new model year!
So come by Spelmer Chrysler, located right here in beautiful Trenton, and see our fantastic selection of new and used minivans for sale in Trenton. Or take the initiative and view our minivan inventory online first to see what catches your eye. Get in touch with us once you see what you like, and our non-commissioned staff will be more than happy to get you set on the way to owning the perfect minivan for your family!

Dedicated to Your Satisfaction
With Non-Commissioned Sales Experts and Experts at our Store You Will Not be Disappointed!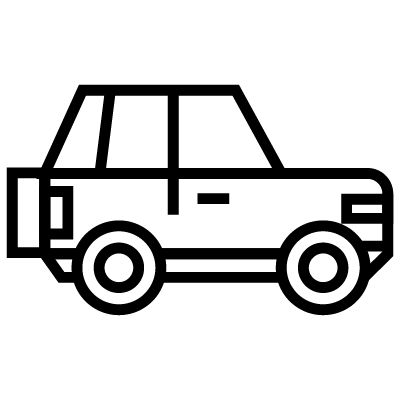 Determined to Make Your Life Better
Find All the Modern Vehicles and Options with Us Today!
Recognized for Our Efforts to Treat Customers Better
We Want Our Customers to Feel Like They're Being Treated Like Family While in Our Care!
---
Why Choose Spelmer Chrysler
Grand Caravan - Storage for Everything You Need
Even the smallest of families can have incredibly demanding storage needs. With the Grand Caravan, nothing ever needs to get left behind. With tons of concealed storage space, the Super Console, the available Super Stow 'n Go® seating and storage system as well as the available Stow 'n Place® roof rack system, which offers up to 81 possible seating and storage configurations, you're set to bring just about everything you could possibly need. Still not enough? Take advantage of the Grand Caravan's Best-in-Class towing capability to load up even more in your trailer. Find minivans for sale in Trenton today!
Chrysler Pacifica - Setting the New Standard in Trenton
If nothing less than the best is what you're in the market for, look no further than the Chrysler Pacifica minivan for sale. As the most technologically advanced minivan in its class, it has what you need to drive in the modern world. And don't let that refined exterior and luxurious interior fool you, this minivan packs some serious power-the best in its class, actually. With Best-in-Class horsepower, torque, and towing capacity, no other minivan can match the Pacifica's prowess. Top that off with Best-in-Class highway fuel economy as efficient as 8.4 L/100 km (34 mpg), and there's really nothing else that can compare.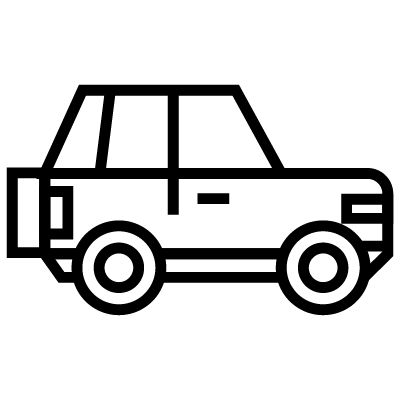 Enhance Your Driving Confidence
The road has a lot to keep attention to, made a lot harder to focus on when you have several passengers with you. Fortunately, the Grand Caravan minivan for sale in Trenton offers a number of available features that act as extra sets of eyes for you, like Blind-Spot Monitoring with Rear Cross-Path Detection, which monitors for other vehicles around you on the road and when backing out of tight spaces. As for parking, nothing makes it easier than the combination of the Park-Sense® Rear Park Assist System and the ParkView® Rear Back-Up Camera, which provide audible and visual aid to avoid minor collisions when in reverse.
Great Deals on Minivans for Sale
Buying brand new isn't always in the cards, but that doesn't mean you have to end up with anything less than you deserve. At Spelmer Chrysler, we offer a wide selection of quality, pre-owned minivans in excellent condition. Thoroughly inspected by our certified technicians, you can get a reliable, affordable minivan for sale in Trenton for a fraction of the cost of a new one. We also offer occasional specials on select used models, so be sure to check with us to see what we have in stock!
---
The modern world allows for a lot of opportunities for drivers searching for a dealership that can live up and set better expectations than what is otherwise expected. When you work with the team at Spelmer Chrysler you can be sure that you're going to find the resources and the rewards that give you peace of mind and the value that you know you deserve. We want to build an experience that gives you a reason to tell your friends and family to work with us, too! Whether that happens to mean you're the type of person that likes to hear that our sales team is non-commissioned, or you'll be more impressed by our no hidden fees policy - there's something for everyone at Spelmer Dodge. Work with us and let's make sure you get the results that makes your driving life more entertaining and more tailored to your needs. It's what we do! Come down and visit our store today at 51 Trenton Frankford Road in wonderful Trenton, ON! We can be reached by phone at (613) 394-3945. Find your dream team for all your automotive needs today with us!