Dodge Ram 1500 For Sale Near Belleville
Dodge RAM 1500 for Sale Near Belleville
Your Store for Success and Results!
There are some tough jobs out there, and not everyone is willing to do them. But you're different-you see a challenge and you go for it, unflinching. It's not about glory or pride, it's about getting what needs to be done, done. It's making sure others get what they need to live their lives, and that they never have to worry about the things you personally take care of, day after day. In its own small way, that makes you kind of a hero, quietly carrying on with your duties, taking appreciation in a job well done. And every hero needs their mode of transportation, that set of wheels they can always rely on to be at their side with every new task at hand-make yours a Dodge RAM 1500 for sale near Belleville.
In the RAM's case, calling it 'tough' is putting it lightly. As the 2014, 2016 and 2017 overall winner of the intense Canadian Truck King Challenge, which puts trucks from across all brands to the test in a series of stringent trials covering over 20 different categories, the RAM 1500 more than earns its place among the top pickups available. Towing power, 4x4 capability, durability, comfort, fuel economy, the RAM has it all, ready and eager to get started with whatever you need it for.
With a choice of 3 powerful engines, you can have the ideal specifications for just the pickup you need. Starting with the 3.6L Pentastar™ VVT V6, Canada's Best-Selling Engine, you get the reliable capability of 305 horsepower and 269 lb-ft of torque, as well as an impressive fuel economy as efficient as 9.6 L/100 km (29 mpg) highway. Or ramp it up with Canada's Best-Selling V8 engine, the award-winning 5.7L HEMI® V8, with an incredible 395 horsepower, 410 lb-ft of torque, and an outstanding 4,826 kg (10,640 lb) towing capacity-the very same power that brought the RAM 1500 to victory in the Canadian Truck King Challenge! If part of your mission involves leaving a lower carbon footprint, opt for the amazing 3.0L EcoDiesel V6-providing a fuel economy as remarkable as 8.0 L/100 km (35 mpg) highway, while still packing a punch with 240 horsepower and even more torque at 420 lb-ft!
Like your trusty sidekick, the Dodge RAM 1500 for sale near Belleville is ready for the job.

Dedicated to Your Satisfaction
With Non-Commissioned Sales Experts and Experts at our Store You Will Not be Disappointed!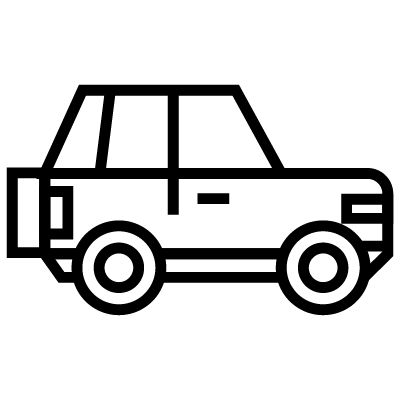 Determined to Make Your Life Better
Find All the Modern Vehicles and Options with Us Today!
Recognized for Our Efforts to Treat Customers Better
We Want Our Customers to Feel Like They're Being Treated Like Family While in Our Care!
---
Why Choose Spelmer Chrysler
Made to Live in Belleville
Canadian weather and road conditions aren't exactly kind to our vehicles, so when choosing your next truck, you want to make sure you're getting something that lasts. The Dodge RAM 1500 sits at the top as Canada's longest-lasting light-duty pickup, with 81% of Dodge light-duty trucks sold over the past 28 still on the road-nearly 3 decades of proven durability, and counting! With no other competing pickup brand that comes close, the Dodge RAM 1500 for sale near Belleville was born to live in Canada.
Dodge RAM 1500 - Offering More
What else puts the Dodge RAM 1500 a cut above the competition? Class-Exclusives that make a real impact on improving its value that no other truck can offer. RAM-only advantages include the advanced Active-Level™ Four-Corner Air Suspension System, maximizing your towing ability as well as driving stability and off-road ground clearance. Further vehicle control is provided through the incredibly durable multilink coil spring rear suspension. Enhance your cargo capabilities with RamBox ® Cargo Management System, which provides safe storage space for equipment and other supplies. These and more are why more Canadians near Belleville are choosing RAM as their number one pickup!

Canadians Love the RAM 1500
How does the RAM measure up to the needs of Canadian owners? Extremely well, it turns out. More and more Canadians are choosing RAM, making the RAM 1500 part of the fastest growing line of pickups in Canada, right alongside its larger siblings, the RAM 2500 and RAM 3500. All that capability and durability also comes at a great value, the RAM 1500 having been named a Consumers Digest "Best Buy" winner for the 2017, 2015, 2014 and 2013 model years.
With so much going for it, it's no wonder why Canadians love RAM!
Moving Forward with Technology
The Dodge RAM 1500 for sale near Belleville features standard and available technologies that contribute to enhancing your safety, convenience, comfort and entertainment. Opt for the largest-in-class 8.4-inch touchscreen Uconnect® multimedia centre which includes Siri® Eyes Free for natural language voice commands to control your smartphone, music, and available premium navigation. Choose the available ParkView® Rear Back-Up Camera to not only make parking a breeze, but to make hitching up trailers and monitoring them during travel much safer and easier. Even more, like the premium bi-functional projector headlamps and full-colour, customizable in-cluster display are available to make your RAM just right for you!
---
The modern world allows for a lot of opportunities for drivers searching for a dealership that can live up and set better expectations than what is otherwise expected. When you work with the team at Spelmer Chrysler you can be sure that you're going to find the resources and the rewards that give you peace of mind and the value that you know you deserve. We want to build an experience that gives you a reason to tell your friends and family to work with us, too! Whether that happens to mean you're the type of person that likes to hear that our sales team is non-commissioned, or you'll be more impressed by our no hidden fees policy - there's something for everyone at Spelmer Dodge. Work with us and let's make sure you get the results that makes your driving life more entertaining and more tailored to your needs. It's what we do! Come down and visit our store today at 51 Trenton Frankford Road in wonderful Trenton, ON! We can be reached by phone at (613) 394-3945. Find your dream team for all your automotive needs today with us!
---