Dodge Dealership Near Kingston

Dodge Dealership Near Kingston
Times are changing, and a lot of these changes are thankfully for the better. Things like the internet opening everyone up to the larger scope of the world, faster travel than ever, more conveniences than we can keep track of, and new innovations year after year that consistently make our jaws drop to the floor, all mark the unstoppable need to never settle for "ok", and always strive for the "better". For any kind of business to stay ahead of the game, they have to embrace these changes and move along with their changing customers' needs.
It's no different with car dealerships. The entire market is taking new directions, and a dealership that doesn't evolve simply gets left behind. That's why Spelmer Chrysler is constantly striving to be ahead of the curve with new ways of approaching how a dealership works. We have a state-of-the-art and easy-to-use website you can use to browse all of our current, up-to-date inventory. Search for vehicles your way by inputting your desired model, or go by price range to see what we have that falls exactly into your budget. Useful extra features like CarFinder, which takes the hard part out of constantly searching for a specific vehicle yourself, and getting pre-approved for a car loan regardless of your credit level, all are seamlessly integrated into our online service before you even take a step through our dealership doors. What's more, you can do it all not just from the convenience of your own home, but through our fully mobile-optimized website, you can do it all on the move with your personal smart device

Dedicated to Your Satisfaction
With Non-Commissioned Sales Experts and Experts at our Store You Will Not be Disappointed!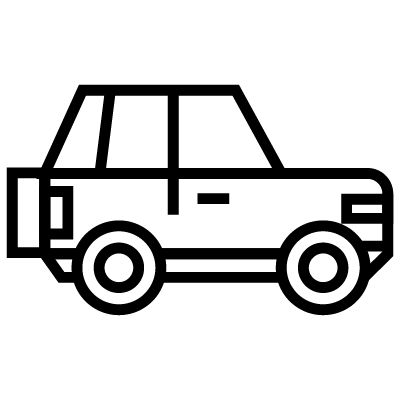 Determined to Make Your Life Better
Find All the Modern Vehicles and Options with Us Today!
Recognized for Our Efforts to Treat Customers Better
We Want Our Customers to Feel Like They're Being Treated Like Family While in Our Care!
---
Why Choose Spelmer Chrysler
No Hassle, No Pressure
The days of the pushy salesperson, for us at least, are long gone. Commissioned sales put the emphasis on the wrong side of customer service, putting the needs of the salesperson before the customer. So, at Spelmer Chrysler, we did away with it. Our staff are non-commissioned, and dedicated to prioritizing your comfort and satisfaction throughout your entire shopping process.
Come experience what true exceptional customer service is like at Spelmer Chrysler in Trenton!
CarFinder - We'll Find it For You
Have a specific model in mind, and nothing else will do? You might have been looking around for a while now already, or haven't had any luck trying to find it on our website. That's where CarFinder comes in. This impressively convenient feature simply has you fill in the details of the model you're looking for, and we take care of the rest from there. As soon as a match hits our lot, we'll get in touch with you to let you know!
Easy, quick, and most importantly, time saving!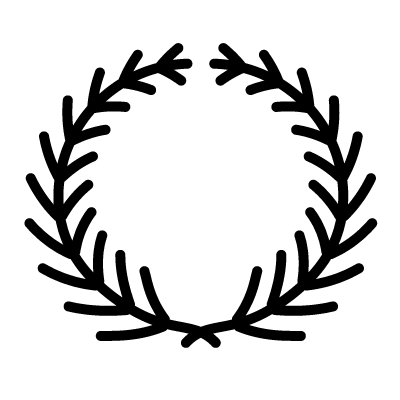 Dodge Builds Legends
For decades, Dodge has been building some of the most powerful vehicles available. Just think of the Challenger, the fastest, most powerful muscle car ever built, and thoughts of legendary feats instantly spring to mind. That same engineering goes into all Dodge models, from the family-favoured Grand Caravan, to the amazingly versatile Journey. Dodge RAM trucks take it even further into a class of their own, with award-winning capability that just keeps getting better with every new model year!
Worth the Drive
Located in Trenton, Ontario, Spelmer Chrysler is a one-of-the-kind dealership that genuinely puts your needs and satisfaction first. We know, that drive over from Kingston is a bit of a trip, however, we serve many loyal customers from Kingston and other surrounding areas who choose us over other, more local dealerships precisely because we put them first, and go above and beyond to ensure their automobile needs are met. Come by, be impressed by our selection, but most importantly, enjoy the real difference of exceptional customer service.
---
The modern world allows for a lot of opportunities for drivers searching for a dealership that can live up and set better expectations than what is otherwise expected. When you work with the team at Spelmer Chrysler you can be sure that you're going to find the resources and the rewards that give you peace of mind and the value that you know you deserve. We want to build an experience that gives you a reason to tell your friends and family to work with us, too! Whether that happens to mean you're the type of person that likes to hear that our sales team is non-commissioned, or you'll be more impressed by our no hidden fees policy - there's something for everyone at Spelmer Dodge. Work with us and let's make sure you get the results that makes your driving life more entertaining and more tailored to your needs. It's what we do! Come down and visit our store today at 51 Trenton Frankford Road in wonderful Trenton, ON! We can be reached by phone at (613) 394-3945. Find your dream team for all your automotive needs today with us!