Dodge Dealership Near Cobourg
You're not one to spend your money on something you don't think is worth it. Whatever you purchase has to have meaning, a purpose, or some kind of value that you attach to it. That's why, before you buy anything, you always consider it carefully. This is especially true when it comes to your choice of vehicles-you're looking for something that perfectly suits your needs, with reliable performance you can count on, with the kind of longevity that will last for the long run. Fortunately, Dodge has just the right one for you.
Dodge vehicles are born out of a long tradition of legendary performance, the kind of power that makes the renown Dodge Challenger the fastest, most powerful muscle car ever. That same engineering applies to all of the Dodge lineup, from the incredibly versatile and adventurous Journey, to Canada's Number One Best-Selling minivan, the Grand Caravan. Each and every vehicle gets a dose of Dodge power that puts them a cut above the rest, all while using advanced fuel-saving technologies to enjoy amazing fuel economy with every drive. Nothing better encapsulates this than the award-winning RAM line of pickups, which not only pack that superior Dodge power, but reign as Canada's longest-lasting pickups.
For top-grade vehicles, come to a top-grade dealership: Spelmer Chrysler in Trenton! We not only offer a wide selection of Dodge vehicles, but also numerous models from Jeep and Chrysler brands. But a great selection is really only where it starts-what you can expect from Spelmer Chrysler is a no-pressure environment with a team of professionals that put providing you with an exceptional shopping experience as their number one priority. Dedicated to making your new or used vehicle purchasing, service appointment, and repairs experience, as well as any of your other automobile needs the best they can be, we are pleased to provide quality care and a commitment to honesty, transparency, and building lasting relationships with our community.
With the right kind of customer incentives and rewards, we are confident we can help you find the ideal vehicle for a great deal. Check out what we have to offer from our website or get in touch with us today and get one step closer to owning a Dodge of your very own!
Why Choose Spelmer Chrysler
It Pays to Shop Spelmer Chrysler First
Shopping for a new or used car is about more than just getting a set of wheels to get you from one place to another. It's about adding value and convenience to your life, and having the freedom of not having to rely on others for transportation. That's why we at Spelmer Chrysler are all about providing the most value out of your vehicle purchase, offering not only specials on select vehicles, but specials on parts and service as well as a variety of other incentives and rewards that are guaranteed to put a smile on your face.
Friends and Family Reward Program
As a dealership, we believe that our service goes beyond the day you drive away in your brand-new vehicle. Down the line, as the years go by, your vehicle will need servicing, tire changes, maybe even a new part or the occasional repair. At Spelmer Chrysler, we're fully equipped with qualified technicians to take care of all your vehicle needs for the long run.
Keep your vehicle in peak condition with Spelmer Chrysler!
Staff That Puts You First, Not the Sale
We all know the stereotype of the pushy car salesperson that pressures you into a sale you might not be 100% on board with. We do away with that outdated approach-at Spelmer Chrysler, our staff is non-commissioned, meaning they put your comfort and satisfaction first and foremost. On top of that, we have absolutely no hidden fees. We're about selling good vehicles to proud new owners, the genuine way.
Come experience a better way to shop at Spelmer Chrysler!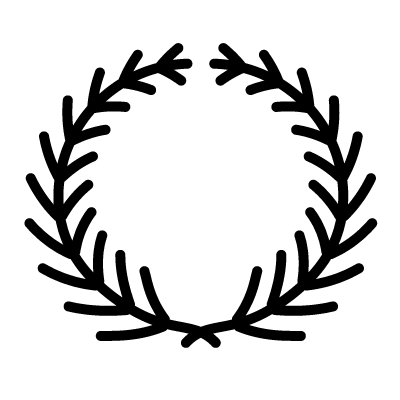 Excellence at Your Fingertips
We could go on all day about how Dodge vehicles are your best choice for your modern lifestyle, but the true test of character is done at a more personal level. We are convinced you'll love driving these amazing cars, versatile SUVs, family-friendly minivans and exceptional pickup trucks, so get in touch with us today and book a test drive. After you get in the driver's seat and feel the difference of Dodge-made vehicles, you won't want to drive anything else.
---