2022 Power Wagon Concept Review
After the Second World War ended, the need for versatile and powerful trucks was on the rise. Dodge answered the call by producing one of the first pickup trucks that could easily switch from two-wheel to four-wheel-driving modes. They called it the Dodge Power Wagon and it officially went on sale to the public in 1945. The truck was a top-seller from 1945 until Dodge stopped production in 1980. It briefly made a return in 2005, but it has been almost a decade since anyone has been able to buy this popular truck.
This year, however, Dodge has announced that it will be putting the infamous Power Wagon back on the market. This iconic truck just recently celebrated its 75th anniversary with a new and improved model. Recently, however, Ram has decided to unveil a revamped model for next year. While the 2022 Dodge is not quite ready to hit the market yet, here is a look at what to expect on the 2022 Ram 2500 Power Wagon.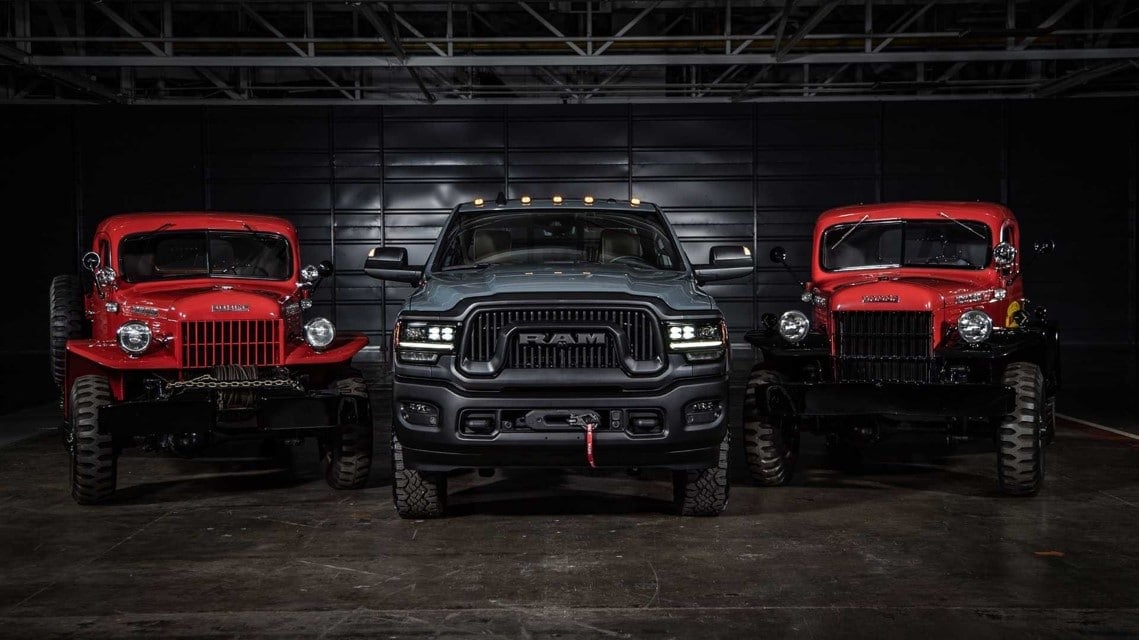 Exterior Design
The 2022 Power Wagon will feature a bold a rugged design. There will be a few aspects that will carry on from the 2021 model, including large 17-inch wheels, power-folding side mirrors, automatic high beams, and durable rock rails. Other exterior features will include a stylish front grille, a large bed, and LED headlights.
Interior Design
The 2022 Power Wagon's interior will be both spacious and innovative. The cabin features spacious seating in the front and back row. Front-row occupants will be able to enjoy a wide range of high-end features including power-adjustable front seats, heated front seats and steering wheel, and power-adjustable pedals. In the back seat, passengers can also enjoy heated seats as well as several in-cabin storage compartments.
When it comes to high-tech features, the new Power Wagon has you covered. It comes standard with the innovative Uconnect 5 system that features an extra-large 12-inch touchscreen infotainment display that comes with Apple CarPlay and Android Auto as well as a built-in navigation system. There will also be a premium Harman/Kardon sound system that features 17 speakers strategically placed throughout the cabin.
Power and Performance
The 2022 Power Wagon will come with a powerful 6.4-litre Hemi V8 engine that will be paired with an 8-speed automatic transmission. This powerful engine will also be paired with an innovative 4x4 system and will deliver up to 410 horsepower and 429 lb.-ft of torque. With this impressive engine, you will be able to tow up to 10,850 pounds.
The Power Wagon has been one of the most celebrated trucks for over seven decades. And the 2022 Power Wagon is expected to be one of the most impressive models yet. If you have any questions about this historic truck, please feel free to contact us today.
Discover Options for Your Car Loan in Trenton